Sports organisation website
Masters Inline Hockey World Association
Sports Organisation Website
Masters Inline Hockey World Association (MIHWA) organise, deliver and develop the Masters and Veterans Inline Hockey World Cup.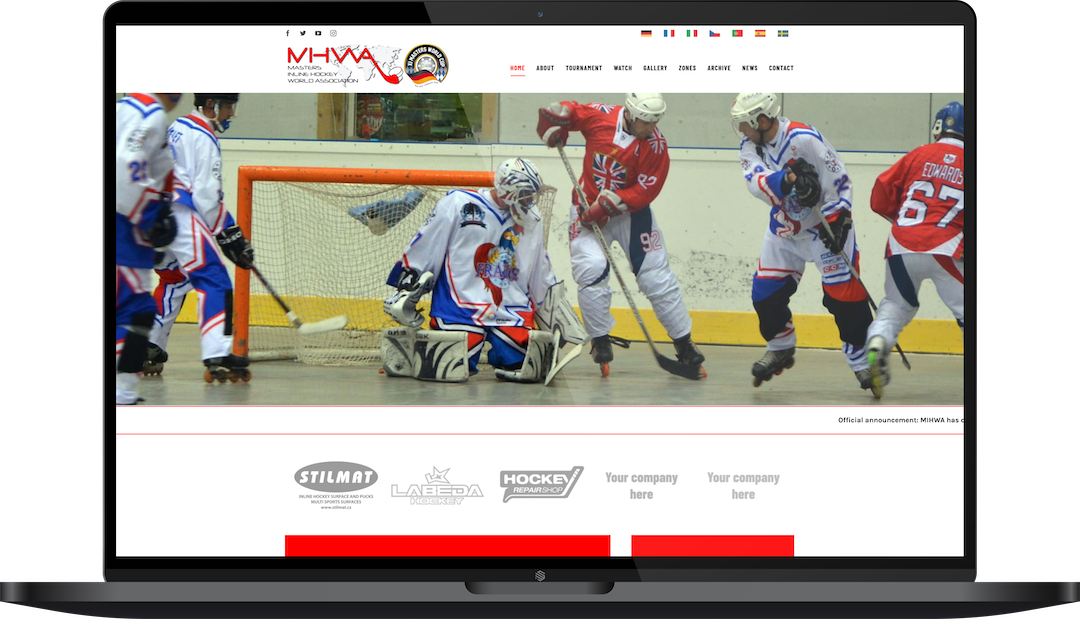 The client predominantly used a YouTube Channel to allow users around the world to view matches from their annual tournament.
We built a WordPress website for our Sports Organisation client. The website has a media centre which pulls together feeds from all the organisations social media channels, making it the one-stop shop for the fans of this sport.
As part of the website build for the Masters Inline Hockey World Association, we included plenty of income generating advertising space/advertising placeholders.
We also included a player zone and manager zone for the all important tournament administrative arrangements.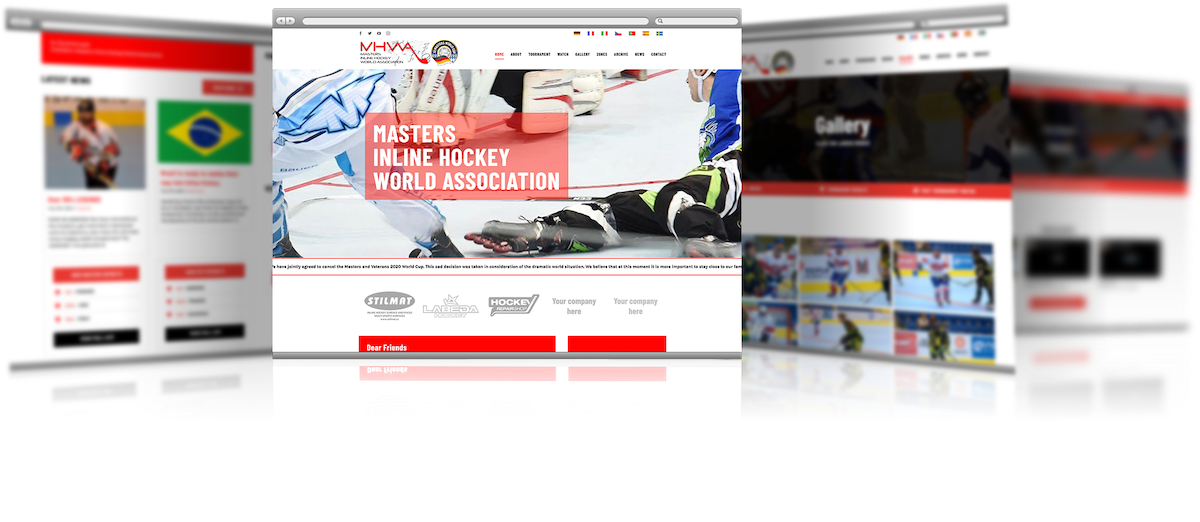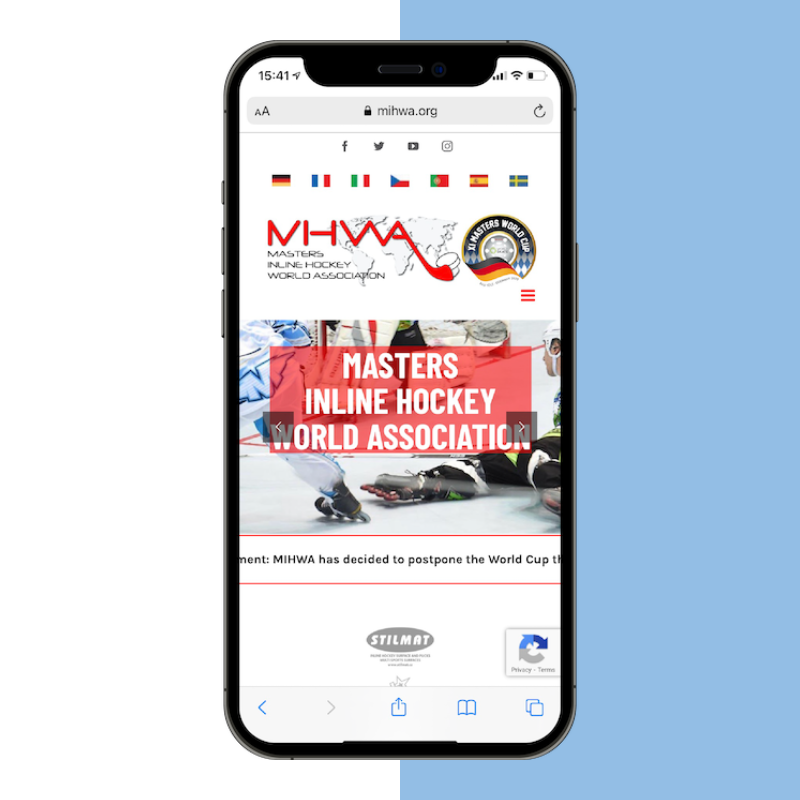 Let's start something today
If you want more information, or would like to discuss a potential project, fill in the form below and we'll be in touch.